Ultimate Multimedia Consult the mother company of multi-award-winning learning and training platform Yaaka Digital Network www.yaaka.cc/courses provide digital learning gadgets including appropriate tablets and computers.
The Yaaka Tablet Computers comes with the www.yaaka.cc offline app preinstalled so one can access interactive learning content of all pre-primary to senior six classes anytime anywhere without needing access to the internet.
UMC has designed a 4GB RAM and 64GB hdd/ 128hdd 10.1ich tablet computers produced by China based OEM Lugi Electronics.
We also provide new Lenovo tablet computers, new and refurbished computers of HP, Dell, Acer and Lenovo brands.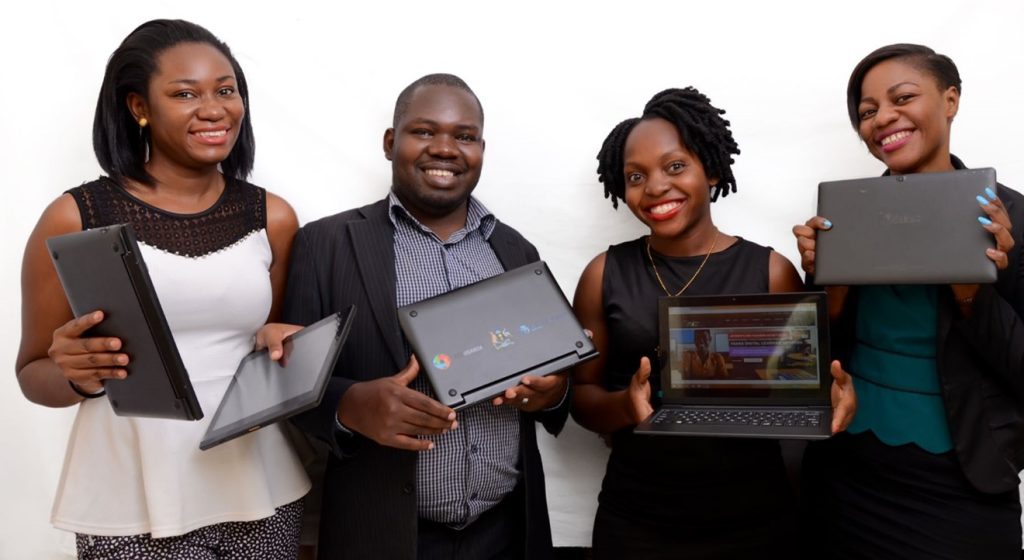 Why Tablet Computers
The Africa Union's digital technology strategy takes a holistic approach spanning access, quality, learning contents, pedagogy, connectivity, and devices.
Providing digital gadgets optimized for learning with relevant content prepared by Ugandan teachers, assignments and tests for self-revision is key to achieve improved learning outcomes.

The digital learning gadgets range from 380UGX to 3.8 for new high end brand computers.
Additionally, we offer Yaaka DN as a mobile app https://play.google.com/store/apps/details?id=cc.yaaka.www.twa and provide world class digital pedagogy training in partnership with Makerere University https://www.yaaka.cc/course/dp-digital-pedagogy-for-teachers-lecturers-tutors-and-trainers/ Yaaka DN has been recognised in national and international awards, including UCC's Annual Communication Innovation Awards 2015, Tony Elumelu Entrepreneurship Foundation awards 2016 and the Africa Prize for Engineering Innovation 2017 (organised by UK's Royal Academy of Engineering UK).